Looking for your next birthday party idea! Consider a Candyland birthday party...who doesn't like candy. Your guests will be delighted when they see all the candy choices at your next party.
The classic board game Candyland has been a kid favorite since its debut in the 1940s. If your lil one can't get enough of Candy Cane Forest or Gum Drop Mountain, a Candyland-inspired birthday party is easy to put together and fun to attend!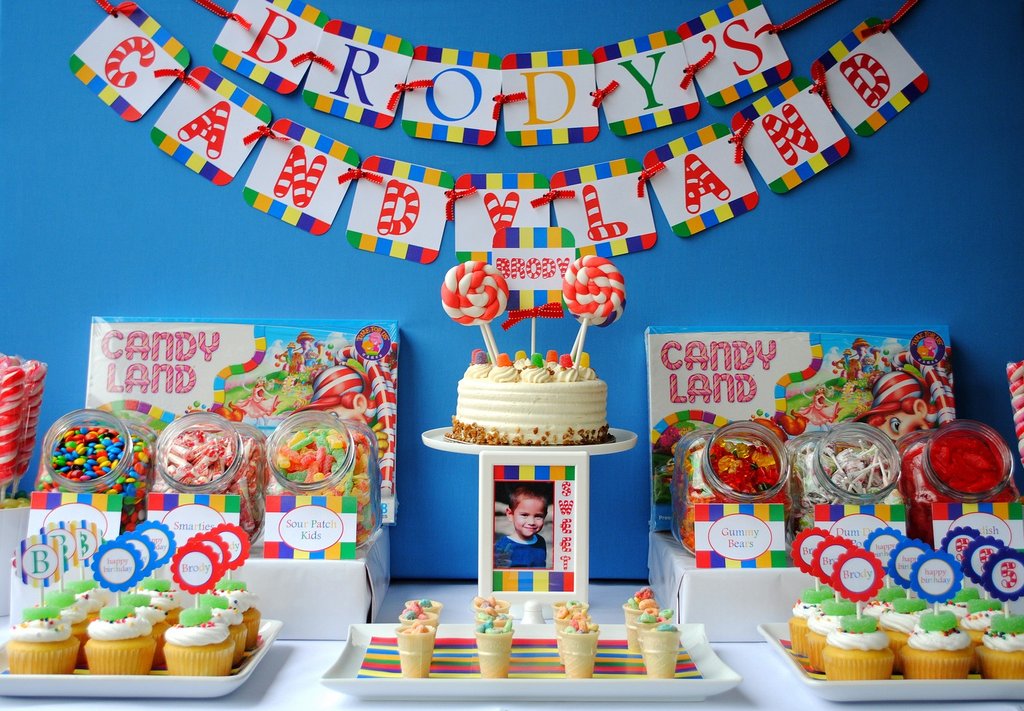 Candyland Party Decorations
Decorate in a rainbow of colors using a variety of solid paperware to create the entire spectrum. Accent each place setting with rainbow fruit snacks, candy bars or Jordon Almonds. Some specialty candy stores even sell chocolate plates that you can eat!
Set up tables in stations for games or food. Label them Peanut Brittle House, Lollipop Woods, Gingerbread Plumb Trees, Peppermint Forest, and Gumdrop Mountains.
Personalize each place setting with candy bars or lollipops.
Decorate the floor of the party area to look like the Candyland board game.
Separate M&Ms by color and arrange them in bowls to form a rainbow.
Have the adults at the party dress like Candyland characters to match the theme.